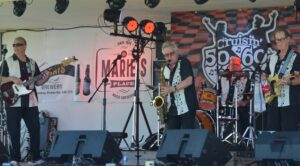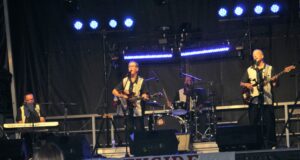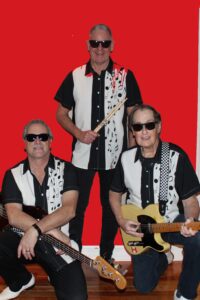 Introducing the fabulous Heartbeats  band – We specialize in the nostalgic music of the 1950's and1960's. Over the years we have made a particular effort to capture the mood and sound of everyone's favourite 'golden oldies' of yesteryear.  If artists such as the Everly Brothers, Dion and the Belmonts, Buddy Holly, Ricky Nelson, the Beatles, Rolling Stones, Beach Boys, Chuck Berry, Danny and the Juniors, Elvis, Del Shannon, Roy Orbison and many more, strike a warm and memorable chord with you then give us a call. We know we can promise a musical evening that is fun, upbeat and most danceable.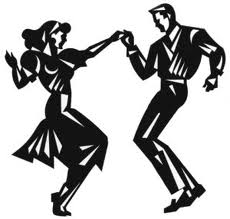 We typically change costumes with each of 3 sets to go with the era and genre of music we are performing including a "tribute set" to several artists who have gone on to 'rock and roll heaven'.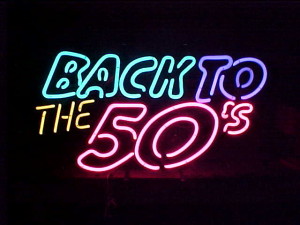 We also can do a 2-part two-hour show (with intermission, outfit changes and slide presentation) entitled "From Buddy to the Beatles: 1954-1964"  the decade where the artists and songs changed Rock and Roll forever!
So whether you are planning a fundraiser, community dance, fair/festival, corporate event, company appreciation night, Xmas party, wedding reception, anniversary/reunion party or just an old fashioned 'sock-hop' party for any occasion, we know you will be very pleased with what the Fabulous Heartbeats have to offer you and your organization.
We are a class act that delivers!