The Fabulous Heartbeats  show band specializes in the nostalgic Jukebox "Rock 'n Roll" music of the 1950s and 60s – back when music was fun, exciting and easy to listen to.  The Band has been performing its "golden oldies" throughout the Ottawa Valley and the Outaouais for over 25 years.
The Fabulous Heartbeats deliver a show that is bound to please, get the blood pumping and just 'transport' you back to the jukebox, poodle skirt and ducktail era.
Members of this great showband include:
Pat Hallett (rhythm guitar and vocals – With his stage name "Buddy Cricket", Pat, always a rock n' roller, is probably the "heart" and soul of the band.
Jean Coté (bass guitar and vocals) – Jean (or "Johnny Gigalo" as the ladies know him) has backed up many well-known Valley artists. He is always on point with his solid back beat and sweet harmonies.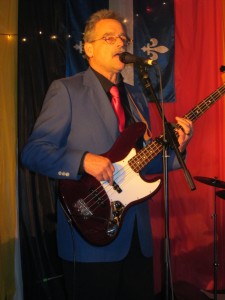 Art Stokes (drums & vocals) – Although Art (AKA " Tommy Tempo") has only joined the band more recently, he plays like he's always been there 🙂
Bruce Baker (saxophone & vocals) – Brucie  is the consummate professional entertainer and always a crowd pleaser adding that authentic vintage sound to our songs of the 1950s & 60s ;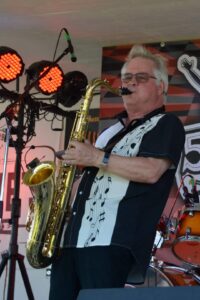 Rick Leben (keyboards & vocals) – We are so pleased to have added "Ricky Crooner"to our line up. Rick is well known throughout the Ottawa Valley and Outaouais as a solo artist as well as backing up many famous musicians over the years.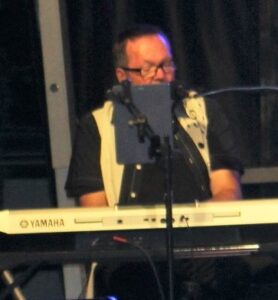 "For an unforgettable evening of twist and jive and romantic oldies ballads, check this band out!"